About Us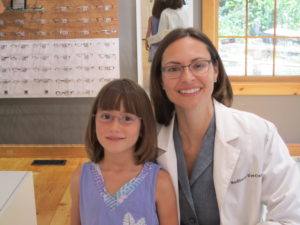 Dr. Lorraine Labiento Smith is an optometrist in Sudbury, MA specializing in primary care optometry for adults and children, contact lenses, myopia control, and Orthokeratology.
She is a former staff optometrist at Harvard Medical School's Massachusetts Eye and Ear Infirmary. As part of MEEI's Vision Rehabilitation department, Dr. Labiento provided low vision evaluations and managed vision rehabilitation therapy for patients who were visually impaired.
For the past 12 years, Dr. Labiento has worked in leading primary and tertiary care group practices in Massachusetts and New York. She has extensive experience in providing routine eye care for adults and children, contact lens fittings, eye glasses prescriptions, medical diagnosis and treatments of eye conditions.
Dr. Labiento is active in the community. Her community services have included school screenings, lectures and community education through MEEI's outreach program.
Dr. Labiento received her doctor of optometry (OD) degree from Nova Southeastern University and her Bachelor of Science from George Washington University.