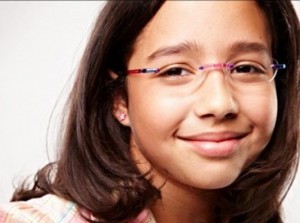 Have you tried to find children's eyeglasses, children's sunglasses, or children's sports protective eyewear, and been frustrated by the selection?  Then it's time to visit the new Children's Optical at Sudbury Eye Care!
We have the largest selection of children's fashion eyewear in Boston MetroWest.  Each frame is hand picked for its durability and style.  We carry:
Kids' eyeglasses
Kids' sunglasses – with or without prescription
Kids' sports protective eyewear – including glasses for baseball, basketball, cycling, lacrosse, skiing, tennis, and other activities
Kids' swim goggles and other specialty eyewear
Dr. Lorraine Labiento Smith worked for 5 years in one of the country's most exclusive opticals in East Hampton, NY, serving a celebrity clientele.  She will personally help select a frame for your child that looks great and fits great.
To view frames or for a fitting appointment, please click the red button to schedule an appointment or call 978-443-3021.